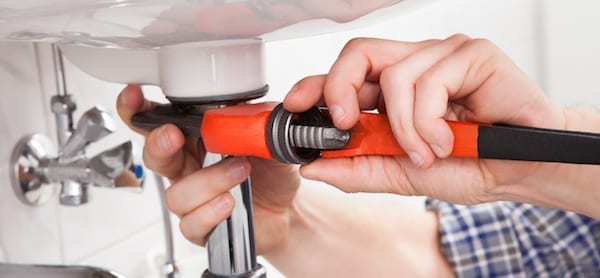 Home and commercial plumbing with a difference
A2Z Plumbers are different to your everyday plumber. We are a family owned and operated business so we know how it feels when things go wrong around the home or office. We understand that your time is valuable and that home and office repairs can be expensive. Our goal is to make the process of fixing your plumbing quick and affordable. Because we are experts in our field we can offer you options for repair that your everyday plumber may not be aware of. Most importantly, we care about you and we want to provide you with the best service possible.
If you live – or your business is based – between Yanchep and the Perth CBD, including Currambine, Joondalup, Tapping, Wanneroo, Clarkson, Nollamara, Carramar, Two Rocks, Yanchep, Eglington, Alkimos, Butler, Quinns Rocks, Banksia Grove, Chittering, Lower Chittering, Muchea, Bullsbrook, Ellenbrook, Aveley and Henley Brook, A2Z Plumbing is available to help you.
24 hour emergency plumbing in the northern suburbs
When you need a plumber urgently you want to contact a reputable business that you know will be qualified, well equipped and on time. At A2Z we are fully licensed, insured and qualified and all work is guaranteed to give you peace of mind. All parts supplied carry a manufacturer's warranty. We are available 24 hours a day, 7 days a week and we do not charge a call out fee during business hours. All work is quoted in advance so you know exactly what you will be paying. We carry the right tools for the job and we will give you a call prior to arriving so that you know exactly when to expect us.
Residential plumbing services and home plumbing issues
At A2Z our ethos is to provide quality plumbing work that you can rely on. We know that your needs are unique. We listen to you and discuss with you a range of options best suited to your home.
Some of the plumbing installation services that we provide are:
Kitchen installations – we can install cook tops, gas appliances, kitchen sinks, water filters and dishwashers.
Bathroom installations – we can install all ranges of showers, sinks, baths and toilets.
Follow Us
[custom-facebook-feed]

At A2Z, we are the A2Z of plumbing, gas fitting and hot water. 
Call us today on 0421 799 060
Do you need a plumber for your home building or renovations?
Building a house, or renovating your home, are considered to be one of the top five most stressful life events. And we understand why – building and renovating are complicated processes. Many different trades will need to be involved. The expenses can add up quickly. At A2Z we understand that coordinating a build or renovation is easier when you can call on your familiar, friendly plumber at any time. We understand that you will need us at different times throughout your build or renovation, and we are committed to being there for you, throughout the whole process, whenever you need us. We know that there can be unanticipated events or hold ups when you are building or renovating your home, which is why we charge by the job, not by the hour.
At A2Z we pride ourselves on our knowledge and experience in a range of plumbing issues and water saving devices. We can also advise you on options for your hot water installation and gas fitting when building or renovating your home.
General Plumbing
A number of things can go wrong with the plumbing in your home. On a daily basis some of the home plumbing issues we work with include:
-Blocked drains, toilets and showers
-Leaking and burst pipes
-Leaking taps, showers and toilets
-Hot water systems
-Noisy water hammers
-Drainage systems
-Toilet and cistern replacement
-Tapware and mixer changeovers
-Gas fitting
-Dishwashers and washing machines?
-Water saving devices
-Kitchen, bathroom and laundry renovations
-General or scheduled maintenance
-Servicing, repairs and conversions