Are you looking for an honest and reliable plumber in Nollamara?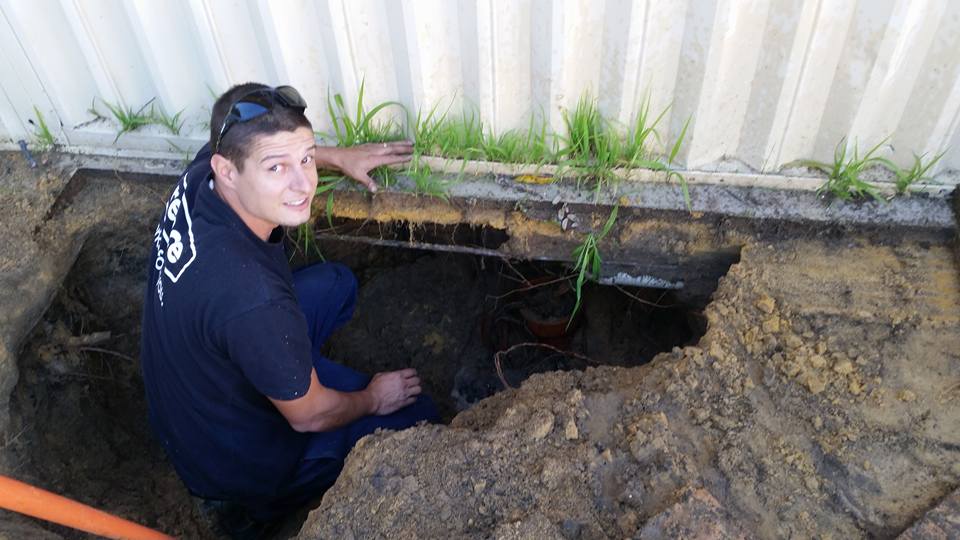 At A2Z Plumbing, we know that finding tradespeople that turn up on time and are friendly and honest can be difficult. When you need a plumber, you need someone you can trust to do the job quickly, professionally and without breaking the bank.
If you need a plumber in Nollanara for an emergency repair, or for general plumbing maintenance, our plumbers arrive on time, will provide you with a full quote for the job and not charge you an hourly rate, and we'll clean up after ourselves!
Our plumbers can help with a range of plumbing issues including:
• Hot water system installs, servicing and repairs
• General and emergency plumbing installation and repairs
• Gas fitting installations, servicing, and maintenance
• Drainage emergency and general maintenance
A2Z plumbers work with you to provide the service you need. We are available 24/7 for emergency repairs, and for non-emergency repairs, we'll organise a time suitable for you, and give you a courtesy call when we are on our way.
Plumbing Nollamara
A2Z Plumbing providing plumbing works to homes and businesses in Nollamara. Your time is valuable, and we don't want you waiting around for a plumber to turn up. Our team are reliable, and you'll receive a courtesy call when we are on our way. Our goal is to provide you with affordable plumbing repair done professionally without wasting your time.
We are experts in our field which means we travel with a range of supplies and we can offer options for repairs that many plumbers cannot or may not be aware of. Most importantly, we want to provide you with the best possible service.
A2Z are a fully licensed, insured, and qualified family-owned business, with all work guaranteed to provide you with peace of mind. We provide a 24-hour emergency plumbing servicing with a low call out fee after hours and no call out fee during business hours. We quote all work in advance giving you an exact amount you'll pay rather than paying by the hour.
Our team provide plumbing services to residential and commercial properties including:
• Kitchen installations – cook tops, gas appliances, kitchen sinks, water filters and dishwasher
• Bathroom installations – showers, sinks, baths and toilets
• Renovation work
• Blocked drains
• Leaking and burst pipes and taps
• Water hammers
• Drainage systems
• General plumbing maintenance
Whether your job is small or large, A2Z Plumbing can assist you with everything you need done.
Hot Water Systems Nollamara
Having running hot water is an important part of what keeps most households functioning. We know just how essential a service this is, which is why we provide the same day service in Nollamara on all hot water-related issues.
Being a family-owned and operated business, A2Z understand that unexpected expenses, like a new hot water system, can put a big strain on your family's budget, which is why we'll try to fix your current system first before we recommend the install of a new hot water system. In many cases, it is a simple fix that will have you back in a hot shower before you know it.
When it comes to hot water systems, A2Z plumbing provide a full service including:
• Urgent and non-urgent hot water system repairs
• New installations
• Changing from one type of hot water system to another
• Hot water system conversions
• Hot water system servicing
We work with all brands of gas, electric and solar hot water systems.
Gas Fittings Nollamara
Switching to gas appliances or gas hot water can be a great way to save money, however incorrectly installed gas fittings, and gas appliances or gas leaks are dangerous to you, your home and your business.
Because we understand how important it is to have safe and working gas connections, A2Z Plumbing provide emergency gas fitting services in Nollamara, 24 hours a day, 365 days a year. This is an area we specialise in which means you're getting a professional and experienced service while still at an affordable price.
Whether you're installing a new kitchen or hot water system or want to swap your current electrical appliances to gas, we can assist at a cost-effective price.
A2Z Plumbing can provide a range of gas-fitting services including:
• Stove, cooktop and oven installations and repairs
• Gas heater installation, servicing and repairs
• Hot water system installation and repairs
We understand how difficult it can be to find a friendly and professional plumbing and gas fitting service in Nollamara. A2Z Plumbing provides a range of affordable plumbing and gas fitting services, getting you back up and running in your home.
For all your plumbing needs, call A2Z on 0421 799 060,  your local plumber in Nollamara for Hot Water Systems, Plumbing, Gas Fitting and Drainage.
If you live slightly out of this area then don't worry, we can still help you.  If you live – or your business is based – between Yanchep and the Perth CBD, including Currambine, Joondalup, Tapping, Wanneroo, Clarkson, Nollamara, Carramar, Two Rocks, Yanchep, Eglington, Alkimos, Butler, Quinns Rocks, Banksia Grove, Chittering, Lower Chittering, Muchea, Bullsbrook, Ellenbrook, Aveley and Henley Brook, A2Z Plumbing is available to help you.